FAQ
Future For Football, an initiative of the National Football Foundation, is where you can get information and resources about participating in the game of football. In addition you fill find news about the game and at all levels.
---
Resources
Below are helpful resources for coaches, parents.
The Good of the Game
Builds Community (e.g.: the band, cheerleaders, Friday Night Lights, parent/booster clubs putting stickers on helmets, painting player names/numbers on the windows of the local shoe store, whole towns and campuses come together in support of their team/schools, the bonds that it forms, etc.)
Teaches Teamwork, Life Skills, and Work Ethic
Creates Opportunities
Provides Mentorship and Role Models
Instills Discipline
Develops Leaders
Offers a Lasting Positive Impact
Creates Unique Experiences and Lasting Memories
*Source: The National Football Foundation
Firm understanding among all parties that safety is the top priority
Certification and training coaches have received (head coaches certification, Keep the Head Out of Football, etc.)
Pre-season and in-season practice policy (amount of contact, full pads, etc.)
Heat policy relative to all activities
Review the Concussion Management Policy and protocols, e.g., removed from practice or game, no participation until cleared by Concussion Oversight Team, etc.
If applicable, discuss baseline concussion testing programs
Helmet and equipment safety standards and procedures (i.e., quality helmets that are certified every year and fitted by a trained professional)
Critical importance of a quality mouthpiece (invest in a mouthpiece for better protection)
Information on the safety personnel available at practices and games (physicians, trainers, ambulances, etc.)
Discuss and review any emergency management plans and protocol concerning major injuries, lightning, etc.
Outside of safety, engage in conversations about why you want your kids to play and coaches can provide insights on the other benefits the game provides (discipline, teamwork, increased focus on academics, etc.)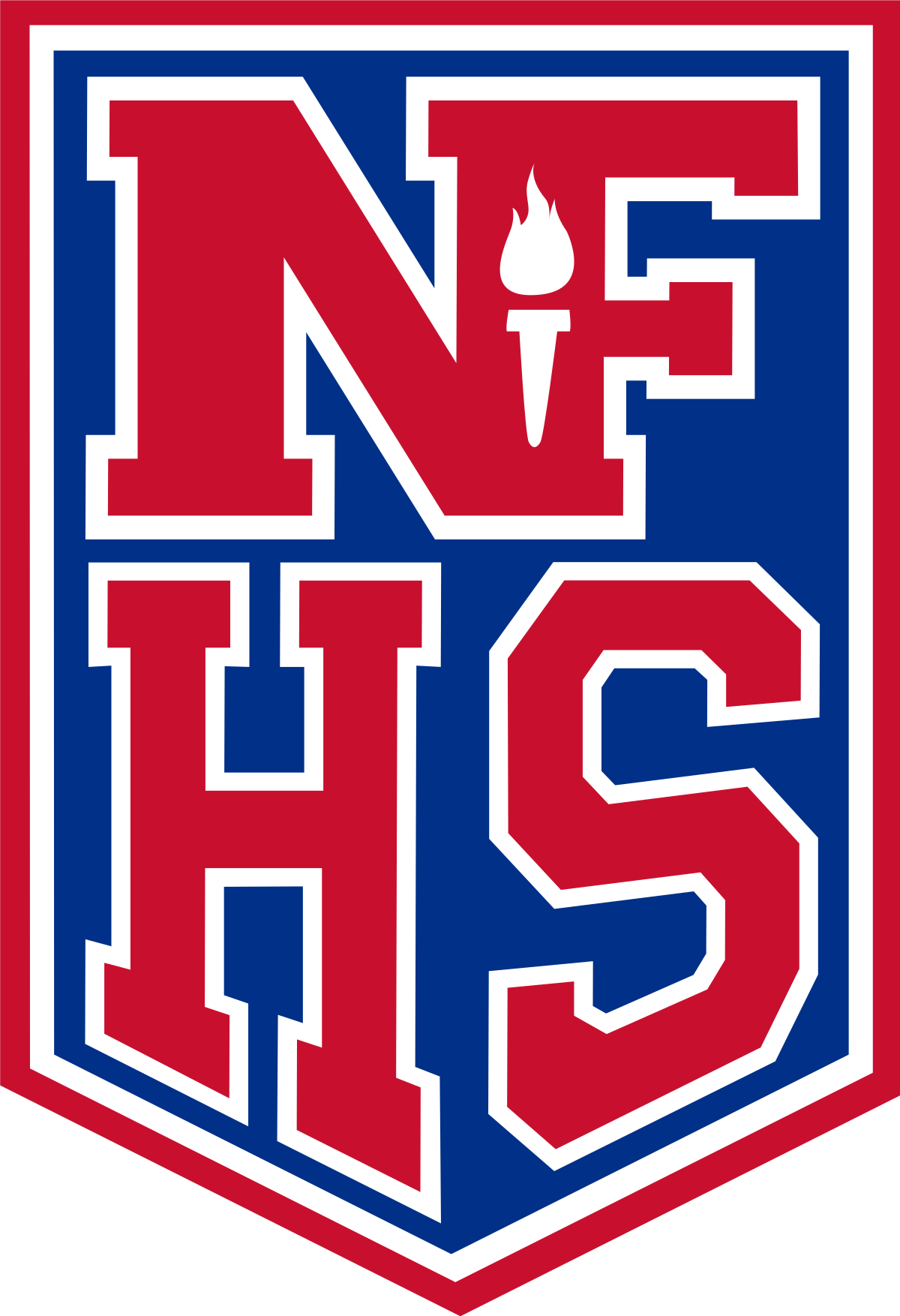 In 2014, NFHS issued recommendations and guidelines for minimizing head impact exposure and concussion risk in football.
Full contact should be limited during the regular season, as well as during activity outside of the traditional fall football season.
Member state associations should consider a variety of options for limiting contact in practices. The task force strongly recommended full contact be allowed in no more than 2-3 practices per week.
Pre-season practices may require more full contact time than practices occurring later in the regular season, to allow for teaching fundamentals with sufficient repetition.
During pre-season twice-daily practices, only one session per day should include full contact.
Each member state association should review its current policies regarding total quarters or games played during a one-week time frame.
Member state associations with jurisdiction over football outside of the traditional fall football season should review their current policies to assess if those policies stand in alignment with the Fundamentals discussed within the report and, if needed, modify the policies accordingly.
Each member state association should reach out to its respective state coaches' association on designing and implementing a coach education program that appropriately integrates youth, middle school and high school football programs in every community.
An Emergency Action Plan (EAP) with clearly defined written and practiced protocols should be developed and in place at every high school.

USA Football is setting the standards and best practices to advance coach and player development. To learn more and help USA Football promote and drive smarter football nationwide, visit here.
American Development Model
The American Development Model (ADM), created by the United States Olympic Committee and first introduced by USA Hockey, serves as a framework for long-term athlete development. The ADM joins Heads Up Football in USA Football's ongoing commitment to advancing the sport for millions of young athletes across our nation.
https://usafootball.com/fdm/
The Football Development Model allows us to …
Instill solid fundamentals
Develop better players
Provide multiple entry points and game options
Create developmentally appropriate skill instruction
By teaching the game in a fun and engaging way, we can more effectively meet players' developmental needs based on their individual stages of growth and development.

Heads Up Football
Heads Up Football is the safer way to practice and play. USA Football has worked with leaders in both medicine and sport across the country to create a full-featured program that any league or school can use to address key safety issues — and ensure that every coach understands and knows how to implement each component of the program.

---
FUNdamentals
FUNdamentals introduces athletes, ages 5-15, to football by teaching basic skills in a fun and energetic environment. Clinicians use a series of drills to show passing, catching and running skills in a non-contact setting.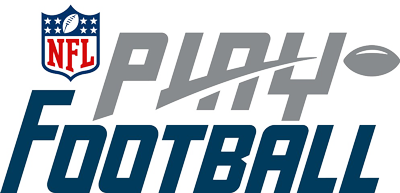 The NFL's Play Football initiatives provide a fun and engaging experience for players of all ages and skill levels, equipping young people with vital, transferable life skills that are building blocks to success in life on and off the field.
In partnership with youth camps, summer season programs, team-level initiatives and NFL Legends, the league emphasizes proper technique, teamwork and sportsmanship that support and benefit every player.
NFL Legends remain active and have great impact on their communities after they transition from the game. Their passion for service doesn't end when they step off the field — for many, their love of football is a gift they continue to share with future players.
Whether they work as volunteers or serve in official roles with the league or their team, NFL Legends help connect people to camps and other resources and build programs that get more young people involved in football.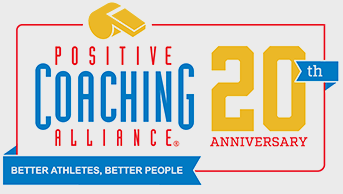 The Positive Coaching Alliance (PCA) develops through resources for youth and high school sports coaches, parents, administrators and student-athletes.

Why Positive is Powerful
A positive approach gets the most from youth and high school athletes, which is what coaches, parents and the athletes themselves want. Staying positive also helps youth get the most out of sports.
Encouraging athletes with positive reinforcement helps them hear and heed the necessary corrections. With that winning combination of truthful, specific praise and constructive criticism, athletic performance improves and so do the chances that kids stick with sports longer and learn all the valuable life lessons inherently available through organized competition.
Academic research and real-world scoreboard results from millions of coaches, parents and athletes that PCA has trained and educated prove what the pro and college coaches on PCA's National Advisory Board already know: Positive is powerful.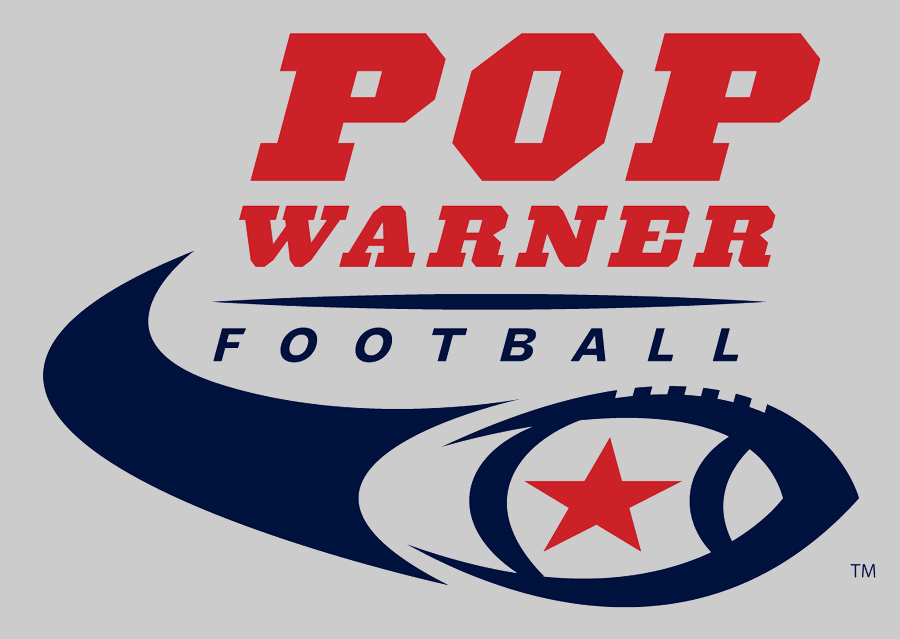 Pop Warner was founded in 1929, and continues to grow and serves as the only youth football, cheerleading & dance organization that requires its participants to maintain academic standards in order to participate. Pop Warner's commitment to academics is what separates the program from other youth sports around the world.
With approximately 325,000 youth participants ranging from ages 5 to 16 years old, Pop Warner is the largest youth football, cheer and dance program in the world.
CrashCourse: Changing the Way Young People Understand Concussions
CrashCourse is a video-based interactive learning experience for students and youth sports organizations. It was developed with Stanford University's leading education, engineering & medical researchers, as well as their world-class coaches and student-athletes.
Pop Warner was the first organization to provide CrashCourse Concussion Education nationwide to its 325,000 participants.
Filmed in both Virtual Reality and HD, the program puts students virtually on the field during a high school football game.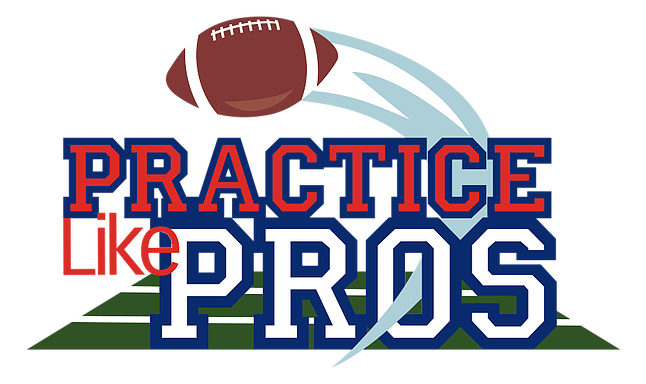 Practice Like Pros, founded in 2013, is a national movement to help make the game of football better. Its primary activity is a traveling clinic which shows youth and high school coaches – not tells them, shows them on video – how NFL and college teams' practice with less contact.
The organization bridges the great divide from medical science to athletic administration to coaching. Rather than a top-down approach, it instead goes directly to coaches, talks football with them, shares expertise at no cost, and collaborates with them on contact reduction to make the game better.
In the past few months, coaches' associations in New Jersey, New York, Connecticut and Michigan have endorsed Practice Like Pros recommendations for limited practice contact and asked their state governing bodies to adopt. Its education program has now become a campaign to change regulatory policy across the country.
For a list of clinics, please visit https://www.practicelikepros.com/clinics.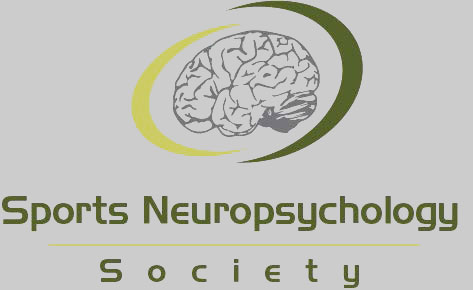 For over 90 years, the medical community has considered the idea that repeated injuries to the brain may cause long-term neurological and psychological impairment or damage. Recently, there has been public debate about the risk of participating in contact sports. This interest has been fueled by reports of high-profile professional athletes who experienced a progressive decline of their physical and thinking abilities, and changes in mood and behavior at earlier ages than normally expected. In some cases, these athletes committed suicide. Examination of their brains after death revealed abnormalities in many, but not all, of the players' brains. These abnormal findings have been called Chronic Traumatic Encephalopathy or CTE. Some medical researchers (see references) have suggested that the CTE was a result of concussions or repeated hits to their heads during their playing careers. The media attention that followed raised public concern about the risks of developing CTE from playing contact sports. However, many of the media accounts contained inaccurate information, leaving the public misinformed and confused about CTE.
Scientific research is being conducted to understand CTE better and how it may be related to brain trauma. This research is still in the early stages. Many questions remain unanswered. This Q & A Fact Sheet was created by the Sports Neuropsychology Society to provide answers, based on currently available scientific data, to some of the frequently asked questions and concerns about CTE. It is written for parents, coaches, athletes, policymakers and other health care stakeholders.
CTE is a syndrome characterized by abnormal changes in brain cells (abnormal tau proteins) that can be detected only at autopsy by microscopic examination of brain tissue. The presence of abnormal tau proteins is not unique to CTE since it is also found in the brains of people with other neurological conditions. It has been reported that the pattern of abnormal tau protein deposits appears different in CTE and may be indicative of a unique condition possibly related to brain trauma. It has also been reported that the syndrome may be progressive with worsening symptoms over time. However, research on the cause and the long-term effects of CTE is in its early stages and is inconclusive at this time.
To find a neuropsychologist in your geographic area who specializes in sports brain trauma and concussion, go to www.sportsneuropsychologysociety.com.
Source
The above information is based on the current research evidence that was available at the time of the publication of this document (August 31, 2017) and represents the consensus of expert opinion of the Policy and Planning Committee members and Executive Board of the Sports Neuropsychology Society.
Disclaimer
Information presented in this document is not intended as medical consultation, guidance, prescription or advice.
The reader should consult a licensed health care provider about any health concerns.
Journal of the International
Neuropsychological Society
Repeated Sport-Related Concussion Shows Only Minimal White Matter Differences Many Years After Playing High School Football
August 2019
ABSTRACT LINK
Objective: Multiple concussions sustained in youth sport may be associated with later-life brain changes and worse cognitive outcomes. This study examined the association between two or more concussions during high school football and later-life white matter (WM) microstructure (i.e., 22–47 years following football retirement) using diffusion tensor imaging (DTI).
Results: Results suggest only minimal neuroanatomical brain differences in former athletes many years following original concussive injuries compared to controls.

JAMA
Association of Playing High School Football With Cognition and Mental Health Later in Life
August 2017
ABSTRACT LINK
Objective: To estimate the association of playing high school football with cognitive impairment and depression at 65 years of age.
Results: Among the 3,904 men (mean [SD] age, 64.4 [0.8] years at time of primary outcome measurement) in the study, after matching and model-based covariate adjustment, compared with each control condition, there was no statistically significant harmful association of playing football with a reduced composite cognition score or an increased modified Center for Epidemiological Studies' Depression Scale depression score. After adjustment for multiple testing, playing football did not have a significant adverse association with any of the secondary outcomes, such as the likelihood of heavy alcohol use at 65 years of age.

Good of the Game
Every day, hundreds of stories are told about the good of the game. Future For Football has compiled a list of recent stories about the good that comes from the game of football.
Additionally, here are some helpful articles for parents thinking about letting their child play football.